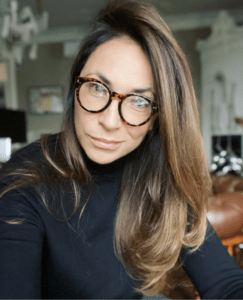 Hello!
My name is Ksenia, and welcome to my world… which I love so much. Let me tell you a bit about myself.
In the past, I was an 18-year-old girl who left Riga, where I was born and raised, in search of work and experience. I started my work experience as a hotel maid and later became an administrator.
At 21, I had a desire for change. I moved to Italy, marking the beginning of a new and most important stage in my life. I pursued education and eventually worked in the fashion industry. But that's not the most important thing. The most important thing was starting a family. The birth of our children and the arrival of our beloved dog, Lota, in our home.
"You mentioned working in the fashion industry. What did you do?" That's a logical question. 😁 My work was mainly focused on managing stores for well-known brands like FENDI, Jimmy Choo, Prada, and others. However, I started as a salesperson.
In the meantime, we moved around the world, and now, 18 years later, I find myself once again seeking change. Leaving the fashion industry, my new and true passion became cooking. 👩‍🌾 Of course, I continue to work in a different field, but work still plays a role in my life. Now, I have another beloved project: my blog.
A bit of history… In November 2017, when I had a break from work, I felt the need to occupy myself with something. That's when I decided to open an Instagram page. At first, I didn't quite understand why or what to share on it. But my love for experimenting in the kitchen led me to the idea. "Why not?" And so began my new challenge: cheeses, sourdough starters, pizza. My skills gradually improved, and so did my number of followers. And at home, we also grew, in terms of kilograms. 😄 Eventually, I returned to work, but my blog became an important part of my life over the years. Now, I'm once again seeking change, new growth. The new website is just the beginning. 😉
Everything you'll find here is a process that is important to me personally, carrying my love for everything I do and, of course, for those for whom I do it.
This blog may not be perfect, with silly mistakes and sometimes lacking a clear sense. It's my unique desire to convey my emotions to you… love…
my love for family, a cozy home, a crackling fireplace… love for dough, morning silence,
the aroma of baking and hot morning coffee, the sizzling sound of a frying pan and bubbling sauce, even the sound of clinking dishes…
love for food markets, their scents and colors, and even their hustle and bustle…
love for Italy, its traditions, and, of course, love for Italian cuisine…
love for family gatherings, lively and delicious.
My goal is to share my love with you. ❤️